Eating a lot of fruits is always suggested, yet sometimes, a lot of people are struggling on doing so mainly because of the taste or texture of some fruits. To counter this, there are different ways that you can do to make things a lot easier to ingest, as well as giving them more taste.
Here are some tips to make fruits a lot more enjoyable to take!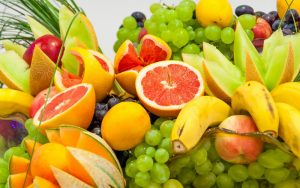 Use Dips
There are different dips that you can buy in a supermarket, or you can even make one your own! Using dips is a smart way to mask the primary taste of a fruit, in case you don't like how it is made originally.
Popular dips include chocolates, yogurts, and jams!
These dips are also providing a lot of healthy benefits, so the next time you try to eat a strawberry, why not dip it in a cup of chocolate syrup first?
Make Drinks Out of Fruits
Shakes and smoothies are common fruit drink products that you can see out in the market. They may have been heavily modified, but it is an effective way to make a fruit a lot tastier and enjoyable to consume.
There are some cases however that these drinks have a lot of sugar content, making it an unhealthy everyday consumption. To avoid this, consider making your own fruit drinks at home and measure every ingredient that you will include to keep it healthy and balanced.
Fruit mixing is also common when making juices and smoothies, so you should try this out if you want to reap the benefits of two fruits in one sitting!
Grilling
There are only some fruits that can be grilled, mostly because of their water contents. Peaches, bananas, and pineapple are only some examples of fruits that can be grilled.
It might be a weird way of preparing fruits, but it is an effective strategy for those that are starting to get bored of the usual serving. The charred and smoky appearance may just be for aesthetic points, but the way it is prepared indeed changes the taste and odor of fruits.
Make a Salad
Fruits salads are a mixture of different fruits that complement each other when it comes to taste. It is often paired with milk or any creamy syrups to tie things a lot better. Although fruit salad can still be enjoyed without even adding anything else more than fruits!
Not only that you'll experience a new type of taste, but you'll also get more health benefits than usual.
Fruits may be boring to eat, but it is important to not ignore their prolonged health benefits. These preparation strategies might make your meals a lot different, so try them out and see what fits your lifestyle the most!